happy sunday! it's the first of december..and
Ba Da Ba Da Da
...i'm lovin' it (already). i do not eat mcdonald's.
spill it, sundays
is a new ingredient brought to you by the
big letter A
(
Arman
), of Australia, where today is the first day of summer.
spill #1
: i may move to Australia
for the next several months
.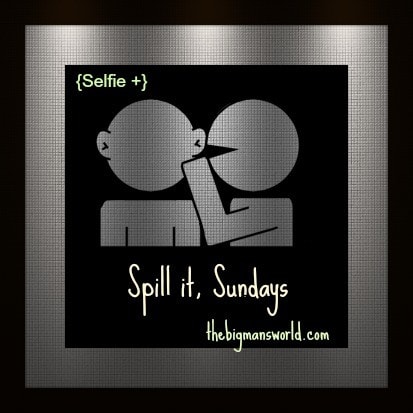 special thanks to the big man, Arman, for hosting this super sunday bowl of fun!
oh, what a night! early december two thousand thirteen. what a very special time for me...
i don't usually do the selfie thing...
question. how many pics do you take t'il you get to the center of it ?
spill #2: it took me three shots to get this pic (i'm not drunk).
spill #3: cultural background
half scottish and half irish, french and dutch.
mom has red hair. dad
has
had red hair. two brothers and five sisters have red hair.
none of our children have red hair though.
poo.
spill #4: most memorable birthday + why
my
tenth
birthday was pretty special. for the first time, i had a birthday party at my house with my friends. my
sixteenth
birthday was pretty special too. my friends surprised me with dinner at
eastside mario's
+ gifts. my
twenty third
birthday was a celebration with a few close family members while i was in vancouver. we even had cake :) i celebrated my
thirtieth
birthday with my sisters..poppin' bottles in the ice...
my thirtieth bday with three of my five sissys.
as i remember what a night!
spill #5: one thing i want to accomplish in my lifetime
i will
own a bistro/cafe/restaurant.
"my little taste tester" thought of a great name for my first product.
he already made a commercial about it too.
i got this
.
what a lady, what a night!
spill #6: stoopidest thing i've ever done
met a guy in toronto and went to british columbia with him the same day.
i left three days later...
but i got to stay here, which was amazing!
spill #7: childhood hero
or any female singer who had a chance to sing on star search.
i wanted to be that girl!